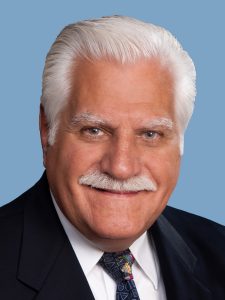 Although I was born and raised in suburbs of Chicago, I have spent most of my adult life in the East. I have degrees from Elmhurst College, The Ohio State University, and Yale University. Prior to joining Weichert, Realtors, I taught French and Italian in some fine colleges and universities including Hobart and William Smith Colleges, Vanderbilt University, University of Rochester, and Dickinson College.
Before joining Weichert in 1995, I was with another broker for two years, and with Shannon & Luchs for eight years before that. I was a consistent top producer in those offices, listing and selling single-family homes, apartment buildings, cooperatives, condominiums, and condo-offices. I have been able to list or sell homes for scores of satisfied customers resulting in winning Weichert's Chairman's Club award, and annual awards for Top Producer (sales production in excess of $5 million each year) from the Greater Capital Area Association of REALTORS®.
I own a home in historic Mount Pleasant which I am perpetually restoring. I am very committed to preservation/restoration in my neighborhood and, consequently, am very active in the Historic Mount Pleasant Commission, having served on its design review committee through the 1990s. I am now a member of its Board of Directors. In the mid 90s, I was Director of the Historic Real Estate Program of the National Trust for Historic Preservation. I also served as president of the Thomas Circle Singers from 1985-87, overseeing all functions of this 35-member chamber choir. I have also sung with the National Men's Chorus under the direction of Thomas Beveridge. I continue to support the arts in Washington as a subscriber to the Washington National Opera and as a volunteer at Arena Stage.
A devoted tree enthusiast, one fall I worked with the Department of Trees and Landscape to mark tree planting sites as part of an effort to help restore D.C.'s tree canopy. Since 1997, I have been personally responsible for raising more than $25,000 from neighbors, homeowners, associations, and council members to protect the 11 mature American elm trees along a two-block stretch bordering Rock Creek Park in my neighborhood. This project has spurred others locally to do something similar. Weichert recognized me with their 2005 Community Service Award for my work with this project.
I love my work as a REALTOR®. I enjoy working with both buyers and sellers who have come to know me for my absolute integrity, quality service, and complete professionalism. I look forward to including you among them.